Version: 2.13.5.6 (18 February 2021)

Languages: English, Chinese, Russian, Japanese, Polish, Turkish
Downloads
Please note that the portable download version does not have automatic updates.
Please check the changelog often for updates or follow Directory Monitor on Twitter to be notified of new releases.
Screenshot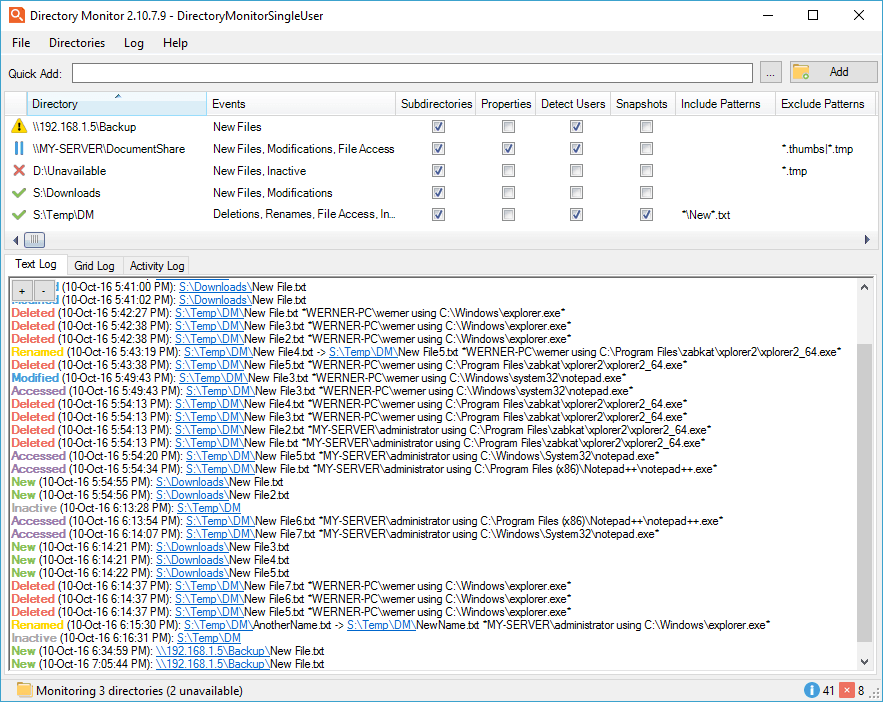 System Requirements
.NET Framework 4.0 (automatically installed)

Windows XP/Vista/7/8/10

Windows Server 2003/2008/2012/2016/2019
Translations

Chinese (Traditional) translation by Chiahong Hong

Chinese (Simplified) translation by Chris Wang-Yun

Russian translation by Fedor Travinsky

Japanese translation and product page by TechnoBlest

Japanese review by Vector Inc.

Polish translation by Mateusz Kurlit

Polish product page and download mirror provided by INSTALKI.pl

German product page provided by Freeware.de

Turkish translation by Hakan Kandemir